Edwin and George
Australia's other national scandal
"The Youth of a Nation are the trustees of posterity" - Benjamin Disraeli.
Forget cricket balls and even the gender pay gap. There's another scandal in Australia that needs serious action. A recent report found that:
One third of Australian youth have no job or are underemployed.[i]
The figures, which are the worst for 40-years, are staggering.
Youth unemployment is 13.5% and underemployment is 18%; representing 650,000 Australian youngsters up to the age of 25. This only includes non-students.
By comparison, youth unemployment in Australia in the 1970s was around 3%. Germany presently stands at 6%.
Geography in Australia is now a key factor shaping a young person's future. There are five sizeable regions with youth unemployment over 20% (one region of Queensland is at 67%). In the top twenty regional hotspots, all but one has higher youth unemployment than 1-year ago.
Underemployment is entrenched. The gap between hours worked and desired hours is widening. Even when a young person has a job it's probably unsatisfactory, due to record levels of casual and part-time work.
For a country with a long history of economic growth, the situation is shocking.
Our home city, Adelaide, rates poorly.
North Adelaide's youth unemployment rate has risen to 18.4%; an increase of 2% in less than 2-years. The Holden closure hasn't helped. 'When Holden closed that sense of hope for a better future really died' says Northern Area Community and Youth Services CEO, Clare Dilliway.
In addition, the youth unemployment rate for West Adelaide has increased by 4.6% over the same 2-year period.
Sadly, South Australia has the worst youth unemployment rate in Australia at 16%.
So where are our government ministers and policy makers? We haven't seen any crying at press conferences on the nations TV or being led away from the cameras in an upset state.
Malcolm Turnbull says that it's a 'shocking affront to Australia' and 'a national disgrace' (sorry, that was about the cricket).
Adelaide rock star and author, Jimmy Barnes, is a keen supporter of youth employment campaigns. He says that 'for young people growing up in suburbs like Elizabeth in Northern Adelaide, it's that much tougher. From parents to governments, we owe it to the next generation to do better, don't we? We all deserve some hope that we can achieve our dreams.'
Schemes are being launched in North Adelaide by community groups to equip youngsters with business and entrepreneurial skills. For example, Adelaide's 'Dare to Dream' scheme will help youngsters take a business idea to market. These initiatives deserve full support. But, more needs to be done at a national level.
At EGM, we call on all South Australian businesses to do whatever they can to help alleviate this serious problem and give young people the right start in life - it is a supply chain issue.
We have the universities, TAFEs and quality graduates...but what opportunities do they have in SA?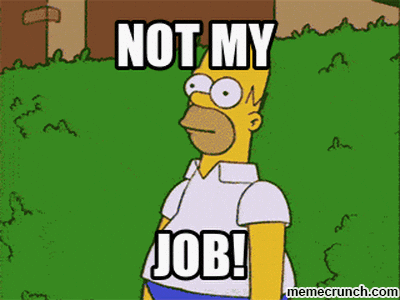 [i] Generation Stalled – Brotherhood of St Laurence (March 2018)