Edwin and George
Performance Management – and its 'Very Tricky Problem'
Updated: Dec 10, 2019
What could be wrong with performance management now?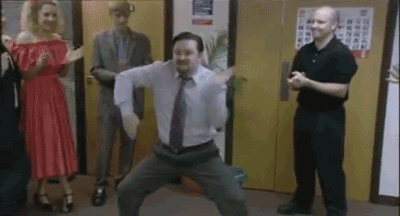 Surely everyone realised that it was a 'rule-based, bureaucratic process existing as an end to itself rather than actually shaping performance?
Employees hated it. Managers hated it. Even HR departments hated it.' ('Work Rules' Laszlo Bock).
And credit where it's due. Companies have acted and many have started by throwing out the annual performance review. They've certainly had good reasons:
Engagement at work is low – and annual reviews can cause more problems than they solve

Young people want to receive instant feedback (and to give instant feedback) - not just feedback once a year

And the annual review had got out of control – it involved assessment on objectives, values, skills and competencies together with self-assessment, development plans, next years' objectives, ratings and rankings, succession planning……
The whole thing had to be simplified. (Only 12% of managers in a Deloitte survey in 2015 said performance reviews were worth the time they put into the process).
So, we're now moving to performance management that features constant feedback, 'check ins' between manager and individuals, 360-degree feedback, continuous development, less ratings and more technology (as opposed to paper) based records.
But here's something to think about.
Even in the new world, the key to the process is whether an individual has achieved goals or objectives (1).
Generally, these come down from high and are agreed (set) for up to a year.
And, in the words of Josh Bersin, 'goals are a very tricky problem. They're not as easy as they sound.' (2)
They can have unintended consequences and drive the wrong behaviours – for example, set a call length time objective in a call centre and watch the customer service go down

Things happen and individuals lose control over their objectives; say they are chasing business growth but a big customer is lost or a product launch is delayed through no fault of their own

Traditionally, objectives set for a period (say, a year) don't get revised – but business is changing quickly, meaning objectives become stale and demotivating

And, if pay or bonus awards are linked to objectives, the wrong behaviours can be widespread (people are incentivised to do everything they can to hit their own objectives)

Finally, the agreement and communication of objectives, in practice, can leave a lot to be desired.
It's no surprise that individuals often get the impression that management is paying 'lip service' to the whole objectives process.
So, what can be done?
Here's some ideas on improving the way objectives are handled to make them more effective:
Go agile – revise objectives on a regular basis, say monthly – research shows this promotes buy-in and drives better results (3)

Empower staff to staff set their own objectives (research shows that individuals set more challenging objectives for themselves than if they're imposed on them and they have more belief in their ability to meet them) (3)

Agree a high proportion of self-development objectives to business focused ones. Individuals have control of these objectives (and an incentive to complete them) and, with companies needing new skills to deal with the future of work, this can be a win-win solution.

Agree team objectives – that's the way work is going in many companies (4) – for example, project teams, departmental teams, cross-department teams

Create alignment of objectives – let local team leaders agree objectives and align them across the company (for example, for a new product launch, have objectives that match the contribution each team makes)

Break-down larger objectives into component parts; for example, take a company business growth target and agree what each key account manager should contribute

Use technology to enable transparency and clearer record keeping. There are a great number of performance management systems on the market. These systems allow the tracking of changes to objectives, for example, should the company 'go agile' as suggested in our point 1. above.
We use 'goals' and 'objectives' interchangeably – but mean the same thing
Josh Bersin 'Is your performance management process healthy?' (Webinar) gives an excellent summary of how we got here and where we are now https://www.youtube.com/watch?v=s6bkKEuVnrU
Stacia Sherman Garr 'Goals: an overlooked weapon for success' (Webinar) https://www.youtube.com/watch?v=jTV9FFgaoKg
See, for example, interview with Cisco Chief People Officer on teams in Cisco https://thefutureorganization.com/ciscos-chief-people-officer-returns-discuss-importance-hungry-learn-can-foster-risk-taking-cisco-creating-killer-employee-experiences/