Edwin and George
Accounting and New Technologies – No Smoke Without Fire
We continue to see a number of articles in newspapers and journals about the world of accounting and the introduction of new technologies.
For example, an article published this week in 'Accountancy Age' identifies the current key trends impacting accountancy firms. They include 'driving competitive advantage with technology' at number 2.
The introduction of new technology in accountancy was also a key area highlighted by Ernst and Young when they reported their June 2017 results.
The firm has seen strong growth in Australia in the past year and said they're undertaking 'significant investment in new technologies to help respond to a dynamic environment.' EY has recently made acquisitions in robotic process automation (RPA). 'The firm said it is investing heavily in RPA technology and is using more than 1,100 robots to support EY businesses and clients'.
Of course, there's no certainty about the pace of change and what the impact technology will have on jobs and the way we work.
Doubters say the impact of RPA and artificial intelligence is overplayed; citing practical difficulties. These include the cost of new technologies, integration with existing and disparate financial systems and the inability to use human judgement. It could be the case that the big accountancy firms are overplaying their capabilities in these areas to appear ahead of the game.
But there's no smoke without fire.
An article in the 'Financial Times' (19th September) highlights that large accountancy firms are now:
Using image recognition AI solutions to complete factory stock checks

Completing administrative heavy and repetitive audit tasks using AI

Using data mining and AI to interrogate huge amounts of data – spotting trends and anomalies that can protect them against claims about the quality of audit

Launching a large number of pilot projects to test AI – for example, KPMG is partnering with IBM Watson and smaller start-ups.
Jon Andrews at PwC says that 'it's becoming clear that AI is going to have a huge impact on our business' and that 'investment is likely to grow at an exponential rate.'
At EGM, we would reiterate the views we have expressed in our previous blogs. That is, we don't believe that technology will mean that humans lose jobs in the short-term - only that work will be different and new ways of adding value will have to be found.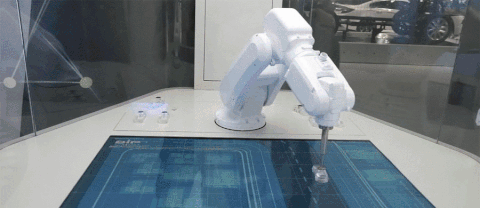 For example, any automation of administrative tasks will impact on the way junior staff develop. Those senior staff who thrive will be those who are able to add-value to the client business. Deloitte have stated how AI could save $Billions in the public sector across the world.
In any event, we should all be thinking carefully about the skills that will be in demand and taking full control of our own self-development.
#accountingjobsAustralia #egmrecruitment #leadershiptheory #ai #automation #robots