Edwin and George
Adelaide HR Professionals – What Next in the Future of Work?
A busy time at EGM as we celebrate our 1st year (can't believe it!), complete the move to our new office, welcome new people to the team and take on a number of exciting assignments from our clients.
Last week we also happened to speak to an old friend who works in a professional services company. He had just been part of a team interviewing for a new role in the company. The requirements his boss set out prompted us to think through what is happening to a profession that is close to all our hearts.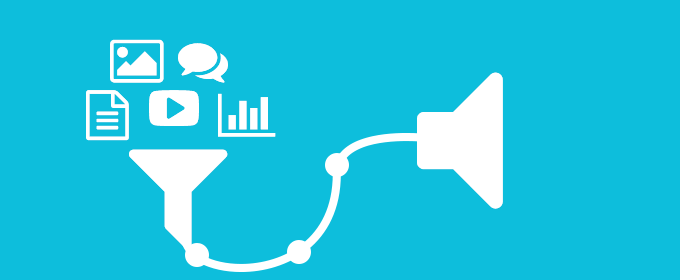 The company is looking for a HR professional to be their "Head of People", the first time they have had this position. It's a senior role and the CEO wants the successful candidate to keep the HR wheels turning and also design, and then implement, a new HR strategy fit for the next 5-years.
It seems that HR has a revised mandate.
We recently attended a HR conference. All 5 speakers (either in their speeches or in the Q&A session) said that HR is at a turning point – HR moving from record keeping, hiring and firing and employee relations to contributing to business results, adding to the strategic direction of the company and preparing for the future of work.
It's an interesting challenge – HR being told it needs to be more strategic. Most of our friends in HR roles in Adelaide are working 100% dealing with the day-to-day of what's hitting their desks. They're not working for the big tech companies which can allocate the extra resources to lead the pack. We have some sympathy.
However, 70% of Australian CEOs who took part in recent PWC research said they are 're-imagining HR' (compared to 60% globally – 'PWC: Australia's CEO Survey 2017').
But the next steps for HR are far from clear.
So, what's driving the changes? Here's some thoughts:
Employer / Employee Relationship
The relationship between employers and employees is changing and a lot of the HR practices that served us well in the past are losing their value.
And it's going to get worse.
People will change careers more often. Part-time jobs, flexible working, contract work and having multiple roles. Traditional performance management, learning and development approaches and HR systems simply weren't built for all this.
Organisational Design
Organisations aren't structured for the future of work.
92% of CEOs think their companies aren't organised to deal with the digital world. Only 14% have firm ideas on the best way to organise themselves going forward – Deloittes research (2016).
Traditional HR tools work best in hierarchical organisations, where people report upwards in defined structures – but the future of work isn't going to be like that.
The "Softer" Side of Things
Culture, shared values, leadership and employee engagement are becoming more and more important – simply because as organisations and work changes, people will need something to hold on to.
Dealing with the people side of the disruption that is coming will be key to defining if a company succeeds.
HR will have an increasingly important role to play in all these areas.
Technology
Fascinating things are happening in the HR space.
It seems the large ERP solutions only help with half the challenges that HR professional now face. They are good at record keeping and typically have recruitment and selection, performance management, competencies and learning and development modules.
But what about the things that are driving employee engagement? For example, measuring engagement real-time, health and well-being, work life balance, agile feedback tools, team performance management, intelligent resource management (matching skills and preferences to the available work) and the truly leading learning and development technologies (for example, virtual reality).
The purpose of HR technology today is not to automate things that we used to do on paper; it's to make the work experience better. The ERP systems we have weren't designed to do this.
'The ERP providers are about to become disrupted. They are becoming legacy systems of the future as they cannot adapt fast enough.' (Josh Bersin – Bersin by Deloitte).
So, look out for a proliferation of different HR applications as vendors compete to provide tools that drive a more fulfilling employee experience (mobile based – just like the products employees use in their personal lives).
So, these are some of the things we would do if we worked in HR:
1. Keep close to the technology. Technology is going to move quickly and HR professionals need to understand the tools and applications that can help deliver their revised mandate.
2. Look at the learning tools out there in particular – the way people learn hasn't changed but the way we consume content has and there have been great advances in this area. Mobile based, You Tube type approaches are rising in popularity. Research regularly highlights learning and development as a key component in employee engagement; so being a leader in this area is likely to pay dividends.
3. Re-examine your whole leadership development approach. Are you developing high performing leaders for the future? How people are led is also key to employee engagement. Learning as a strategic advantage. What can you do to improve?
4. Look to adopt a more agile approach to feedback – right across the organisation. Agile performance management, instant feedback on good work and improvement areas or adherence to values or contributions to projects. Younger workers, in particular, want regular and constructive feedback.
5. Systematically challenge your existing HR practices and policies and ask the question 'are they doing the things we want them to?' or 'what are we trying to do here and is there a better way to do it?' Competencies, compensation policies, performance management, working hours, rules about working from home, line management structures, annual employee engagement surveys and dress codes. The list is probably long.
Yasmine Johnson (MRCSA) is the Director of Operations and Recruitment Services as EGM Partners.