Edwin and George
Ten steps to get you started with people analytics in your organisation
Companies are no longer "stuck in neutral" in their deployment of people analytics. As analytics moves into the corporate mainstream, organisations that are still in the early stages of adopting technology and building teams with data skills risk being left behind.
In the not-too-distant future, it will become impossible to make any HR decisions without analytics. Indeed, analytics capabilities will be a fundamental requirement for the effective HR business partner.
Deloitte: Global Human Capital Trends 2016
HR is at a crossroads. The function needs to change and evolve for a number of reasons:
Senior management is much more concerned about talent management and leadership development than ever before

Employee engagement and retention are CEO priorities

Traditional HR processes, such as approaches to recruitment and selection and performance management, are going through radical overhauls meaning that HR has to be more innovative to be seen to be adding value.
Deloitte believe that the new HR function has to 'focus on understanding the needs of the business and delivering value-add solutions; like consultants or trusted business advisors with the skills and tools to 'analyse, consult and resolve critical business issues.' HR is no longer about efficiently implementing policies and procedures and offering advice on difficult staff issues.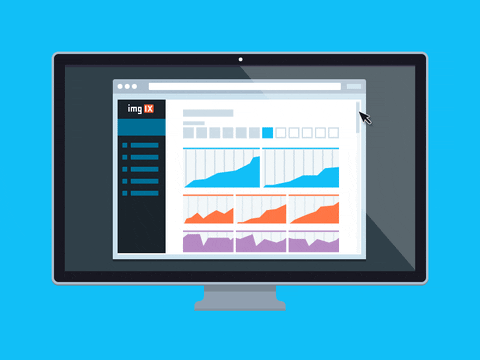 People analytics will play a key part moving forward as it is about bringing together, in one place, all the people data in the company to understand and address specific business problems.
Traditionally data about people has been in held in manual records and systems right across the organisation. How to bring all the data together has been low on the list of things to do and has been a difficult task. For example, data relating to employee records (address, working hours, skills), recruitment and resource planning, performance management, rewards and compensation, learning and development and health and safety can be held in many systems.
However, the situation is changing rapidly. With the proliferation of new software and integrated systems, companies are making dramatic improvements in how they use people analytics. Nearly every ERP vendor or human resource systems provider has a people analytics capability. Here are some examples of how it is being used:
Companies are using people analytics to identify what makes a good salesperson or customer service agent and are then feeding the factors back into the recruitment process

Emergency services and manufacturing companies are identifying when staff are likely to take unplanned absence, allowing them to schedule more staff during those times

A large retailer is using employee data to promote courses to staff; just like Amazon recommends books

Financial services companies can use people analytics to identify staff who may not adhere to regulations, therefore improving compliance

An energy company is using people analytics together with economic forecasts to identify future skills gaps.
So, for those companies who are exploring how to make progress in this area, here are 10 steps that can be taken to get you on the journey of using people analytics effectively:
Start getting business buy-in. For example, bring together a small team to look at people analytics. This might consist of someone from HR with an interest in analytics, IT and Business Management

Take a small number of business problems that could be tackled more effectively with better people data. For example, sales productivity or quality of customer service

Identify where the required HR data sits in the organisation at the present time and map this out – it's highly likely that data will have to be pulled from different systems

Start by collating the existing data that will help you solve the business problems you have identified. Simple spreadsheets can be used as starting points. Draw on analytical skills that exist elsewhere in the company to identify trends and patterns and present the findings clearly to show the dollars earned or saved by implementing the proposed way forward

Realise that the quality of legacy data will often be poor and that there will be ongoing data quality issues that need resolving. People analytics needs reliable and accurate data and any investment in cleaning data will reap benefits

Think about developing a HR data dictionary; for example, terms such as 'retention rate 'and 'staff utilisation' need to be clearly defined

Look at the technology that is out there. Attend conferences or ask for demonstrations by vendors so that the team can build their understanding

Join a dedicated external people analytics group. There are numerous networking forums where HR professionals can meet to discuss approaches

Explore upgrading your existing technology if this is an option. Deloitte found that 'more that than 70 percent of our respondents are upgrading or have recently upgraded their core HR systems with new cloud platforms.'

If you decide to buy new technology or upgrade an existing solution identify the estimated benefits to be had from reducing turnover, improving sales productivity or increasing the quality of recruitment and selection. These figures could all contribute to an effective business case for the new or upgraded technology.
Deloitte conclude their report by saying that 'data and analytics are key to solving many of the problems we identify: engagement, leadership, learning, and recruitment. Companies that excel in talent and HR analytics can be positioned to out-compete and outperform their peers in the coming years. Without early, substantial investments, however, it is difficult to get traction. Companies should therefore make a serious commitment to this discipline, search for robust solutions from their core system vendors, and hire people into HR who have an interest and background in analytics and statistics.'
EGM Partners have invested heavily in our R&D for people analytics and as a result have pioneered a profiling tool called interpr8. To find out more about how we use data to uncover your dieal candidate get in touch today by clicking here for an interpr8 demo.
#hrrecruitment #adelaide #recruitmentagency #adelaiderecruitmentagencies #egmrecruitment #recruitmentnews